Block Unwanted Numbers
Stop getting annoying calls from unwanted auto-bots and/or solicitors.  Ensure compliance by preventing employee harassment and block spam faxes.
Call Recording
Automatically record any percentage of in and outbound phone calls, or simply press a button to activate an ad hoc recording that will be sent to your email as a wav file.
Selective Outbound Caller ID
Make outbound phone calls and choose what number you want passed as the Caller ID, or block outbound Caller ID altogether.
Call Coverage
If you have an unanswered call, you can now have it sent to another extension before it is forwarded or goes to voicemail.
Maximum Call Length
Prevent unnecessary or accidental toll charges by limiting the maximum time a device call be on a call. Prevents Alarm device lock ups.
Telecommuter Mode
Make and receive business phone calls from anywhere from almost any device, perfect for the Road Warrior in all of us.
Responsive, High Quality Customer Service
At QTS, we understand the importance of customer service, and we treat every single one of our customers like a new member of our family. We guarantee the most responsive customer service in the industry, working with you in real time to ensure that all your needs are met as quickly and professionally as possible.
No More Delays or Preventable Downtime
In business, time is money. Preventable delays and long downtime are not only frustrating, but highly costly, especially in businesses where rapid response time is a must. At QTS we offer the best services in the industry, eliminating downtime and delays while providing highly competitive pricing.
Real Time Solutions for Real Time Problems
Over the past decade and a half, we have gained a tremendous amount of trust from our customers. Not only because we offer amazing products and understand the technology inside and out, but also because we help find real world solutions to our customer's IT problems.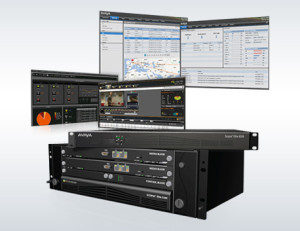 Cost Efficient Cloud Services
If you are looking to cut unnecessary costs and reduce your phone bill until you barely even remember it exists, we offer top quality cloud services to help you cut costs without cutting any corners
"QTS is one of the best telephone equipment providers I have worked with in my many years in the business world. [...] I highly recommend them."
Kathy King
Hi-Performance Wash Systems, Inc.
"Jeff is incredibly knowledgeable when it comes to telephones and cloud based systems. I highly recommend you use him and the QTS team!"
David Anderson
Nitroworks Marketing
"I have had a great experience with QTS for my business communication needs. I highly recommend them."
Michael Mignoli
Vanguard Primary Care
"QTS takes great care of us at Service Uniform! I highly recommend them"
Teri Thompson
"QTS is fantastic, Ray and Jeff are always willing to help and have great patience. Life savers!"
Pam Elliott