QTS is a Value Added Reseller for Avaya Communications; a global leader in unified business communications systems. Avaya is focused on a market driven innovation model, which identifies ways to meet businesses' needs. This model ensures that people, not technologies, are the focal point behind innovations. QTS works with Avaya to provide solution based services to meet our customer's needs.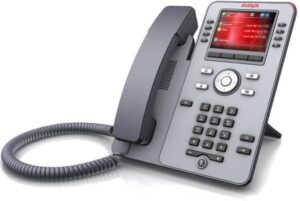 Do you need your current Avaya system repaired?  QTS Offers a variety of repair services as well as Post Warranty Maintenance options. Ensure that your system is performing as specified and that your business runs without  interruption.  QTS offers free system evaluation and technical inspection.  Call today to make an appointment.
QTS' Unified Communications and collaboration solutions simplify technologies that businesses deal with every day. Organizations are more productive and efficient when potential IT failures are eliminated.
Unified Communications solutions integrate systems, applications and devices from multiple vendors seamlessly so you can answer your desk phone with your cell, or reply to email with your voice. Communication tools work together to increase productivity by using the same interface to collaborate real-time across all your devices, including desktop video, conferencing, social media and more. Open standards and robust interfaces with third party products mean improved flexibility as a lower cost.
Our Colorado VoIP Application Services, Hosted PBX VoIP Solutions and IP Communications utilize the Avaya IP Office System. IP Office is a highly modular IP communications telepho
ne system designed to meet the needs of home offices, stand alone businesses, and networked branch and head offices for small and medium enterprises. QTS can show you how to affordably obtain an IP Office system in a CAP-X or OP-X Model and leverage tax incentives to reduce total cost of ownership by as much as 40%.
Call a QTS Communications representative today!
303-785-6300
https://www.facebook.com/watch/?v=1494980150548881
Here are just a few of the Communication platforms QTS offers: